Leading ultraprecision machining technology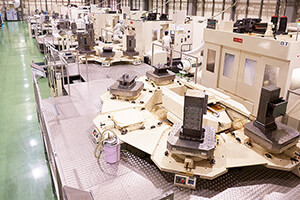 Technology is now evolving with remarkable speed.
In the era of technological evolution, Koganei Seiki was founded as an Small machines parts manufacturer in 1943.
Since then, we have continued to rapidly grow as a pioneer in cutting-edge technology in the industry, and we are driven by the dynamism aiming at the world and a daring frontier spirit.

Today, we are leading the precision machining industry at the front line, with our technology being applied to next-generation electric cars, motorcycles, aeroplane jet engine parts, and more. Particular, our manufacturing technology for the F1 and CART engines has caught the industry's attention.
Our products have been implemented in the F1 and CART racing tracks where the world's top automakers compete and receive high praise in the quality and performance of products.
We will continue to devote the development of new technologies and drive at full speed toward becoming the industry leader in the world's high-precision manufacturing technology.

A turning point : the path to machining and the manufacturer of F1 components
Koganei Seiki's former Chairman, Gentaro Kamoshita has been a huge fan of motorcycles since 1955. At that time, European motorcycles were considered the best in terms of speed and stability.
However one time, he noticed that his friend's Honda Dream 250 cc was faster than a European motorcycle. This was because the Honda motorcycle featured a 4-cycle, high revolution engine. Gentaro told his father Ryoju Kamoshita, the founder of Koganei Seiki, about his discovery.
Upon hearing this, Ryoju headed for Honda's Wako plant and asked them to let him make high-performance Honda motorcycle parts. Coincidently, Honda was also looking for a parts manufacturer, and soon the two had a deal.
This led to Koganei Seiki's path to machining and precision manufacturing.

A leap : Providing F1 parts to top overseas automobile manufacturers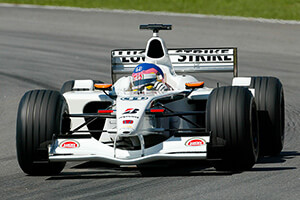 The technological skill Koganei Seiki, developed through the manufacture of F1 race engine parts, was recognized even by the top automotive makers abroad, and in 1995, Koganei was commissioned to manufacture the important F1 parts for companies such as Mercedes Benz, BMW, and Audi.
We even received a letter of appreciation from the top management of our client for our devoted service when we manufactured high-performance components for F1 machines at full operational capacity in our facilities.
We also supply a number of engine components for machines used in the MotoGP class, the world's highest level motorcycle race. It is not unusual for motorcycles equipped with our components to monopolize the winner's podium.
Our engine components were used in the vehicle of Takuma Sato, the driver who won a dramatic victory at the Indy 500 in 2017. Later, at the banquet held at the United States Embassy, we celebrated his victory with Mr. Hagerty, the US Ambassador to Japan.
We have also served in other industries with growing global demand in recent years, such as next-generation electric cars and aeroplane jet engines, where we supply crucial components with our expertise in precision machining.
With the pride that our uncompromising manufacturing approach has been highly praised internationally, Koganei Seiki continues to grow exponentially as a global leader in the industry.